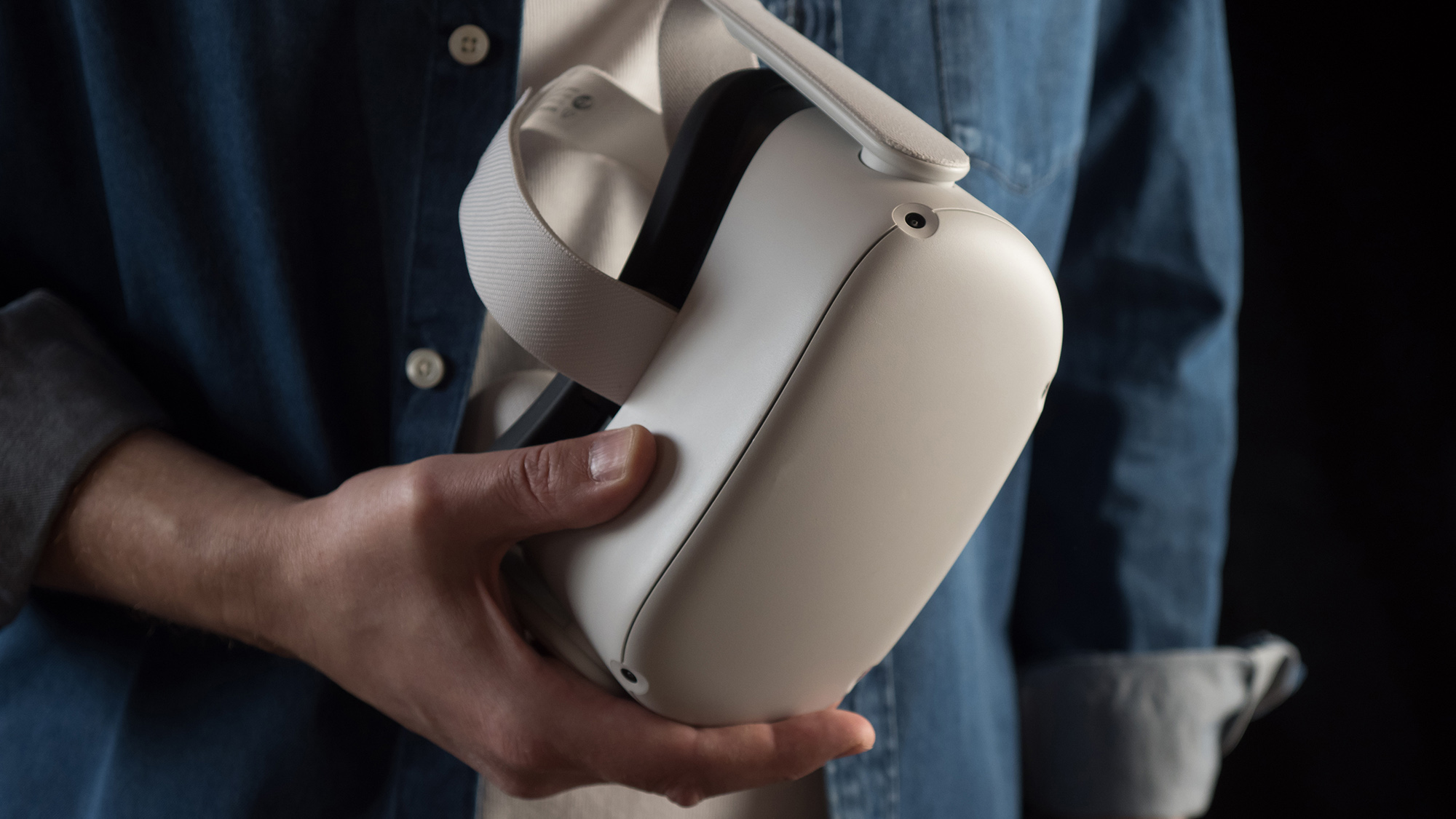 November 18, 2022
Virtual and augmented reality trends in 2023: What's in store?
As the end of 2022 draws near, we can confidently say that this year was a great one in terms of virtual, augmented and mixed reality. We had some amazing hardware introductions and launches, and technologies like the metaverse took on a whole new meaning. While we still have just over a month to go until 2023, our task this time was to create a sneak peek into what the trends in 2023 might bring in terms of virtual, augmented and mixed reality. Let's dive into it.
Embracing virtual reality
We've come a long way, but there is always room for improvement. Trends in 2023, we will further explore the metaverse, new headsets, and industrial and business applications, which will make the world seem even more exciting. 
Next year will be a game changer in terms of the metaverse, and Mark Zuckerberg's Meta will play a part in it. With more than $10 billion invested in metaverse projects, it is clear that their main focus has now shifted in the metaverse's direction. If they take the sceptics' comments all around the internet as feedback from its users, in 2023 we might just be in for a treat. This could mean that the metaverse's impact on marketing, user experience and communications will be vast – and we hope positive. In the recent blog post, we explained more about the metaverse of today, so if you want to get more familiar with the topic, check it out. Will the metaverse be a bridge to Web3, which we've all been impatiently awaiting? We do hope so.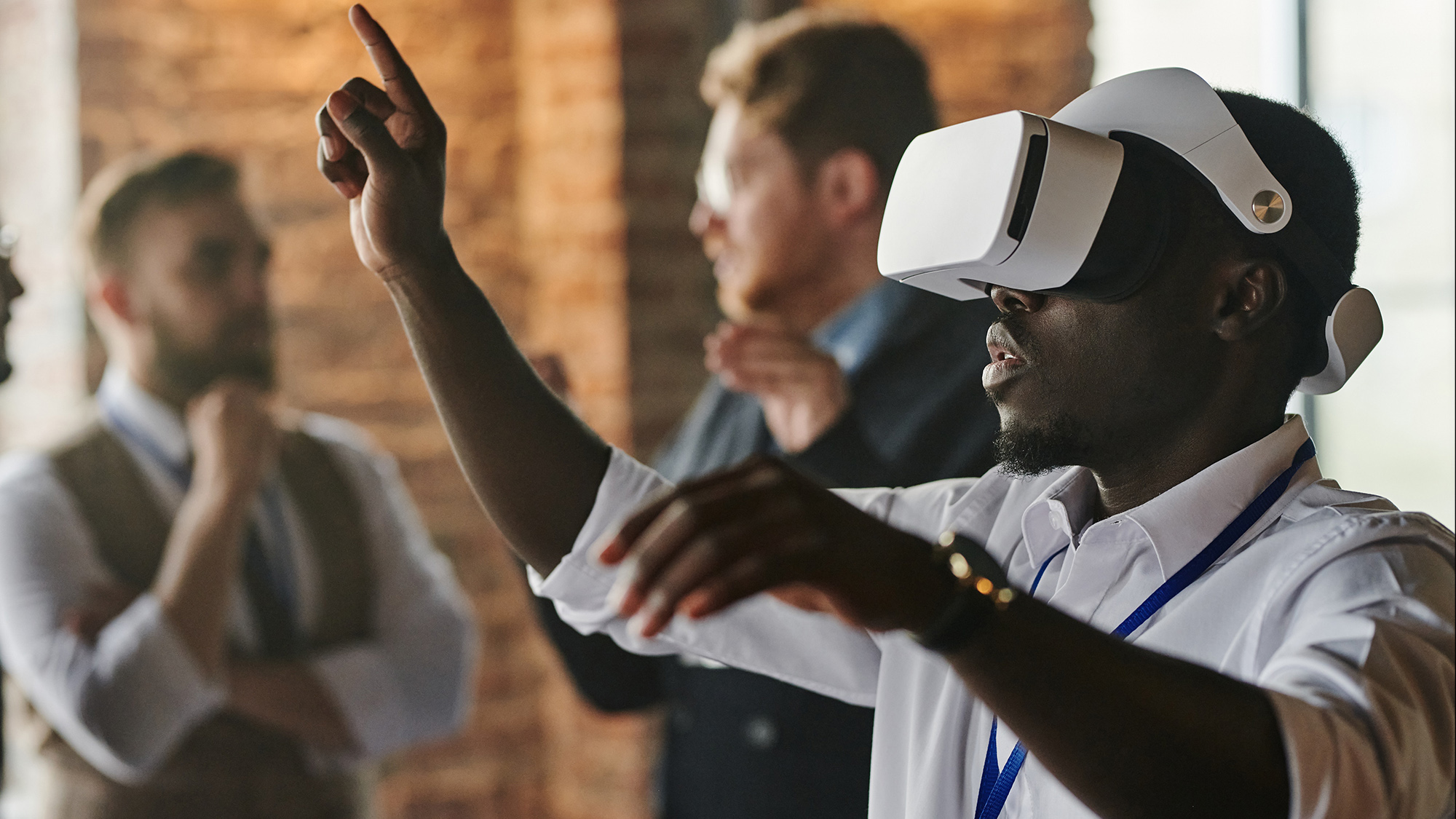 An expanded metaverse, amazing new hardware, and wide acceptance of VR in business is what we can expect over the next years. (Photo: Envato elements)
This year looks predisposed to deliver us some candy-coated new hardware, and judging by all the speculation, we are on target to have a new Meta Quest 3, Playstation VR 2, and many others. Expect to see headsets with better screens, processors, and optics. In this marathon, there is one unexpected player – Apple. Apple is here to introduce us to a brand new headset, and the first one from this brand. And if the rumors are true, their "mixed reality" headset looks set for its debut in January, representing harsh competition to the statement brands. But hardware production companies need not fear. The world is ready for an upgrade – and a big one at that.
It is predicted that 2023 will be the year when even more businesses accept virtual reality. From VR applications designed to simplify remote working, training, and building extraordinary shopping experiences, nothing can surprise us any more. All these things will add to the importance of virtual reality in our society.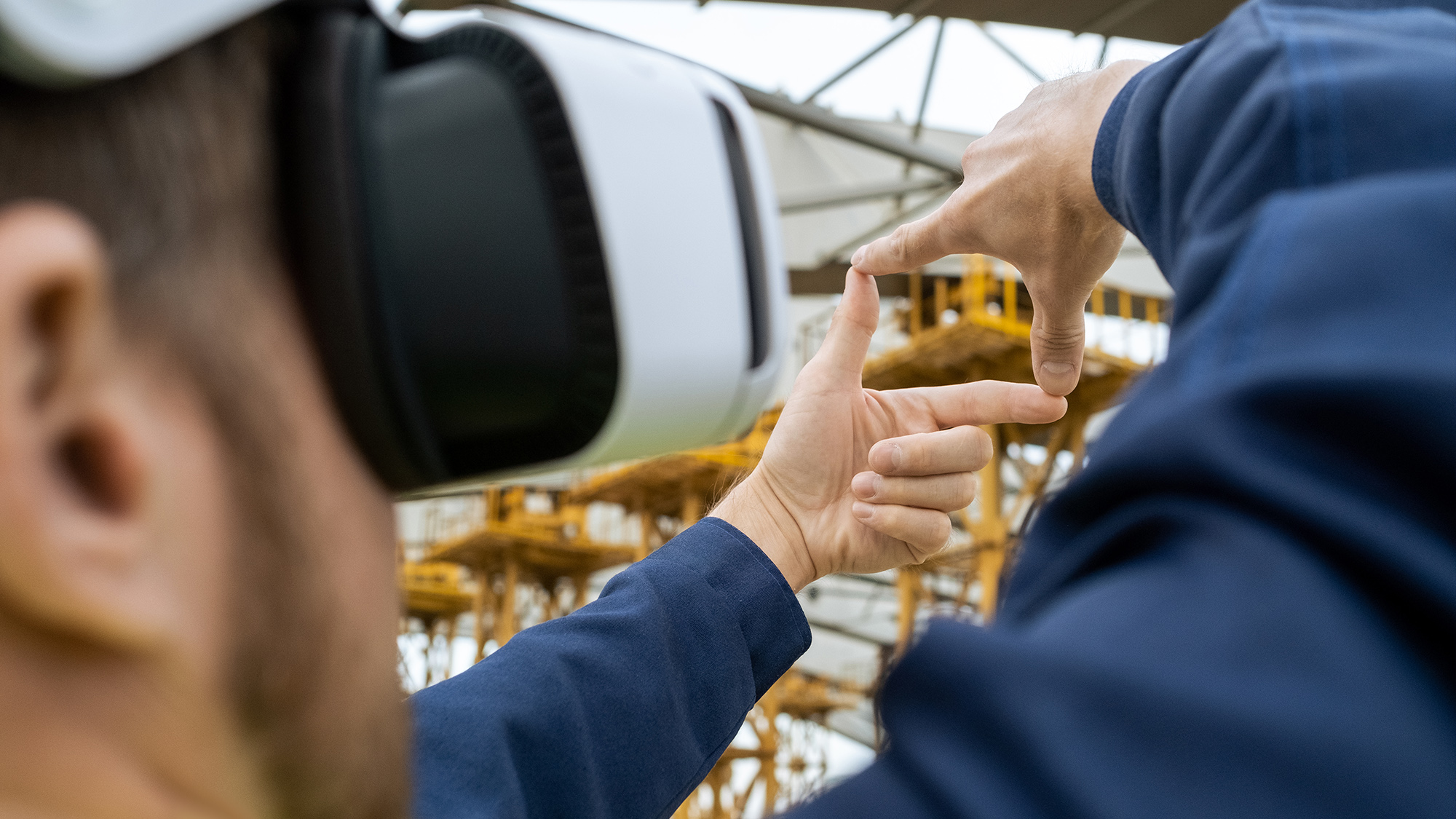 Virtual reality in industrial use is old news, but in 2023 it is expected to grow its popularity. (Photo: Envato Elements)
The versatility of augmented reality
While the metaverse helped shift the focus to both augmented and virtual reality, the use of AR goes far beyond just the metaverse. We will still have to wait a little longer for AR headsets to replace our mobile devices, but we're on that path, for sure. From holograms in sci-fi movies to an effective business tool, augmented reality is here to stay. According to the trends in 2023, its significance in retail, education, business, and healthcare will continue to rise. From in-store AR solutions that will enable us to try on clothes without physically doing so, AR coworking solutions that will enable us to work on the same project even remotely, and finally, taking the burden off hospitals and implementing systems for remote patient support and observations, AR is slowly building the right foundations to evolve into something bigger and better.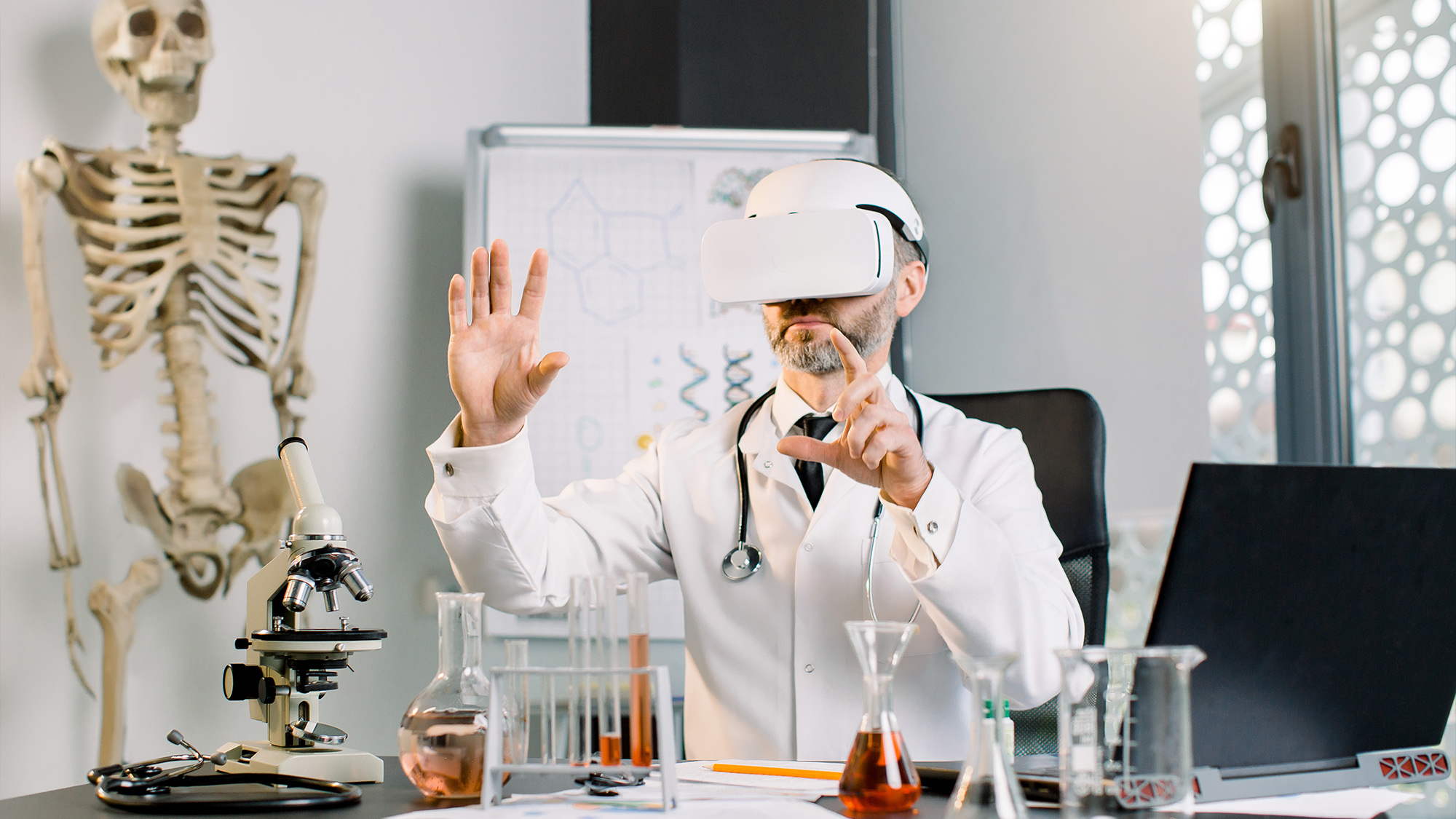 AR is slowly but safely becoming a reliable option for remote care in healthcare. (Photo: Envato elements)
Compared to VR, AR still has a lot of development to go through before it's widely accepted, but we're getting there. The car industry relies heavily on 3D models that are delivered through AR. Considering the price point for each prototype, AR represents a significantly better option in refining all those details on new products, plus it offers a chance to virtually compare it to the old model. when we talk about simplifying work, this is exactly what we mean.
As always, applications do need to be top notch, but so does the hardware. With the launch of Nreal Air AR glasses in September 2022, the client was aiming for something wearable, so we could soon expect to see more devices like this in our stores. In 2023, Apple isn't only stepping up the VR game  they are entering the competition for AR as well. While today we still don't know the specs or the looks, Apple's AR glasses might stir up the game, depending on the availability and the price.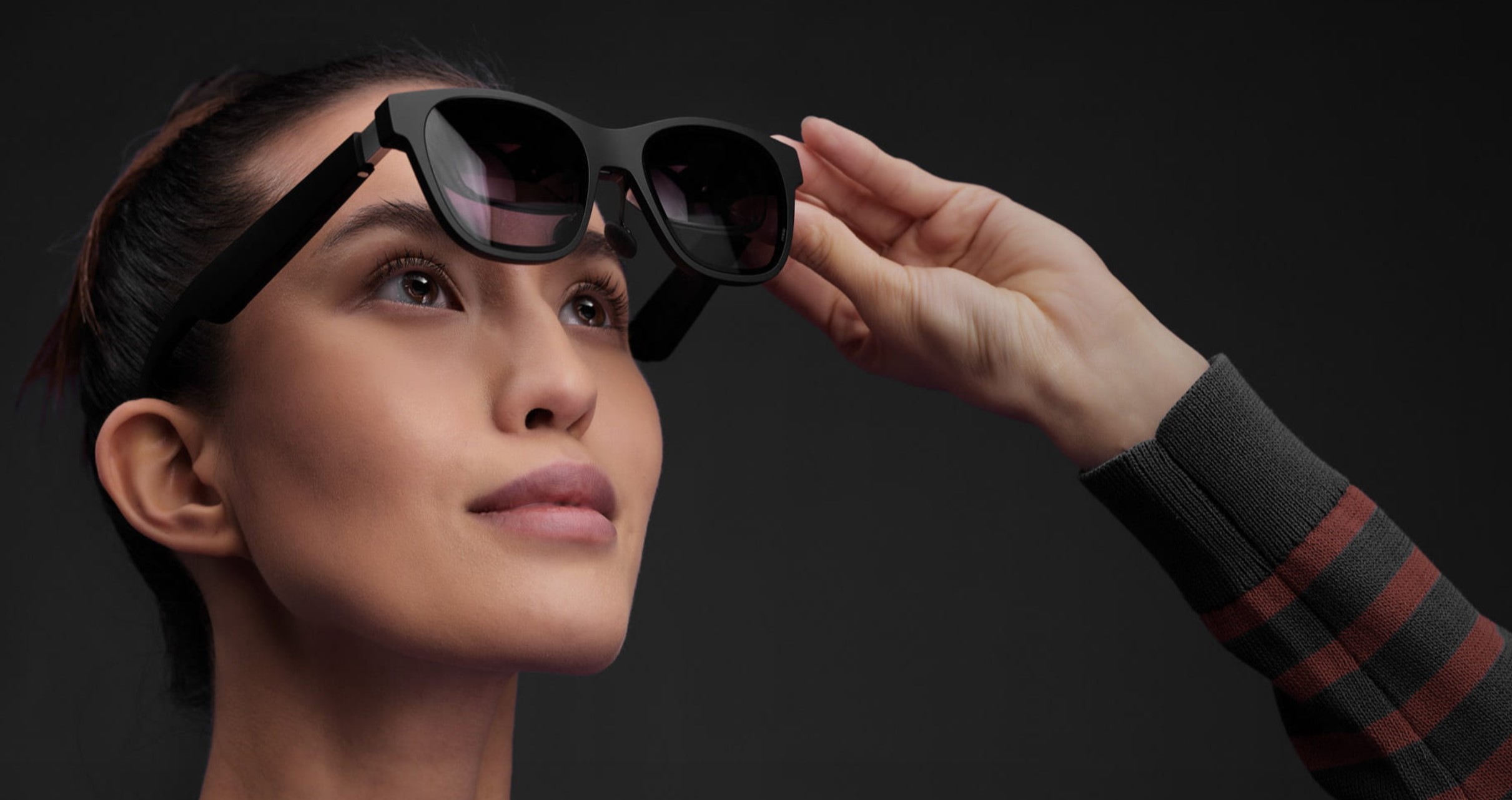 Nreal Air AR glasses clearly show AR is on its way to becoming an everyday element of our lives. (Photo: Nreal)
Full speed ahead
We have an amazingly exciting year ahead of us. The fact that VR is finally getting the attention it deserves makes us proud, as Linde was developing Linde Virtual Academy way before its time. This training solution significantly simplified how we train our plant operators, and although the market seemed somewhat unpredictable back then, we felt this was the right way to go. And we weren't wrong, as today we see many improvements, developments and announcements coming from this field. AR still isn't getting the recognition it should, but these things don't happen overnight. 
Perhaps a year from today we will be creating and publishing our blog posts in the metaverse, or we will keep the format we have today but you'll be able to read them with a pair of AR glasses on, while waiting for a friend in a cafe. A little too far-fetched perhaps? Well, most likely, but we can always hope.